Three-time Grammy winner Nelly, the famous American rapper, has made a huge name for himself in music. Selling millions of album copies, he is also one of the best-selling rappers in the world. This article explores Nelly net worth along with his remarkable music career.
Who is Nelly?
Cornell Iral Haynes Jr., popularly known as Nelly, is a hip-hop rapper, singer, and songwriter from America. He is mostly famous for his debut album "Country Grammar."
So far, the rapper has released eight studio albums and more than a hundred Music videos and singles. He had sold 21 million albums in the United States alone. In his award list, Nelly has three Grammys and nine Billboard Music Awards.
| | |
| --- | --- |
| Full Name | Cornell Iral Haynes Jr. |
| Born | November 2, 1974 (age 48) |
| Birthplace | Austin, Texas, U.S. |
| Nationality | American |
| Height | 5 feet 8 inches (1.73 m) |
| Profession | Rapper, Singer, Songwriter, Actor, Entrepreneur |
| Genre | Hip hop |
| Listen On | Spotify |
| Social Media | Instagram, Facebook |
| Net Worth | $70 Million |
What is Nelly Net Worth?
Texas rapper Nelly has amassed quite a fortune during his career. As of 2023, he owns around $70 million in net worth. His music career has the most contributions to this fortune. Additionally, he has endorsed several brands and did acting. Besides music and acting, Nelly is into fashion. He has his clothing lines called Vokal and Apple Bottoms.
Early Life
Nelly, whose real name is Cornell Iral Haynes Jr., was born in Austin, Texas. He's the only son of Cornell Haynes and Rhonda Mack. When Nelly was seven, his parents divorced.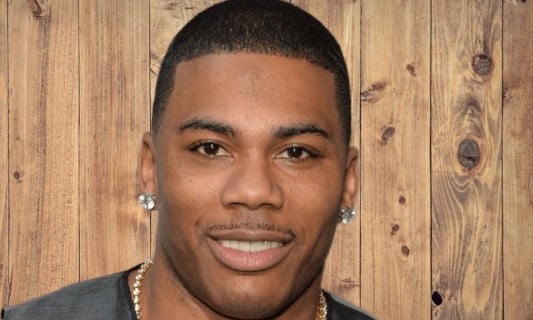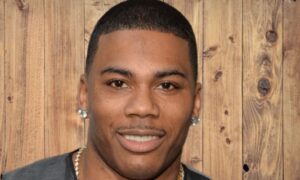 During his teenage years, Nelly and his mom moved from St. Louis to a place called University City, which is a suburb in St. Louis County. While he was in high school, Nelly and some of his friends like Ali, Murphy Lee, Kyjuan, Slo Down, and even his half-brother City Spud, formed a group called the St. Lunatics.
These friends made music together and even had a song called "Gimme What Ya Got" in 1996, which got some attention in their local area. This was the beginning of Nelly's journey into the world of music.
Music Career: Major Source Behind Nelly Net Worth
Even though Nelly and his friends were popular in Missouri, they couldn't become famous outside their hometown.
They hoped to get a big record deal, but it didn't happen. So, in 1999, Nelly decided to go solo, and he got signed by Universal Music Group. Nelly's first single, "Country Grammar (Hot Sh*t)," became a big hit. It reached number 7 on the charts in the United States and the UK.
The record label realized that Nelly had something special, so they changed their minds and let him make his first solo album. They wanted to show off Nelly as a rapper from the Midwest when most famous rappers were from the East Coast, West Coast, or the South.
Debut Album
In 2000, Nelly's first album, "Country Grammar," came out. It became really popular because of songs like "E.I.," "Ride wit Me," and "Batter Up." The album even went 9 times platinum, which means it sold a lot of copies.
Nelly also got a chance to perform at the Super Bowl halftime show in 2001, which was a huge deal because millions of people watched the Super Bowl.
Then in 2002, Nelly released his second album, "Nellyville," which was a big success. It had songs like "Hot in Herre" and "Dilemma" featuring Kelly Rowland.
After that, Nelly continued to make hit songs and albums. He even worked with artists like Justin Timberlake and Diddy. He won a Grammy Award for "Hot in Herre" and had more number-one hits like "Grillz" and "Shake Ya Tailfeather."
In 2004, Nelly released two albums on the same day, "Sweat" and "Suit." "Suit" was more about R&B music, and "Sweat" had his classic rap style. "Over and Over," a song from "Suit" where he sang with country music star Tim McGraw, became a huge success. His feud with another rapper, Chingy, also made headlines that year.
Nelly joined the Tsunami Aid benefit concert in 2004 to help the victims of the Indian Ocean earthquake.
In 2005, he released "Sweatsuit," a collection of tracks from "Sweat" and "Suit," along with some new songs. "Grillz," produced by Jermaine Dupri, became a number-one hit.
Nelly didn't stop there. In 2010, he released his album "5.0," featuring hits like "Just a Dream." This song reached number 3 on the Billboard Hot 100 and was a big hit around the world.
Collaborations and Further Success
He also got involved in collaborations with other artists. For example, he worked with Pitbull on the song "My Kinda Girl" in 2011. He released his first solo mixtape, "O.E.MO," later that year.
In 2012, Nelly became a coach on a TV show called "The Next: Fame Is at Your Doorstep." He released his second mixtape, "Scorpio Season," in November. The following year, his lead single "Hey Porsche" from his album "M.O" came out. This song did well on the charts.
Nelly continued to make music and released the single "The Fix" in 2015. He also worked on some remixes with country singers. As of 2018, the rapper was signed to Columbia Records. In 2020, he released the song "Lil Bit" and collaborated with other artists like Florida Georgia Line, Kane Brown, and Brett Kissel on their songs.
FAQs
How many albums did Nelly sell?
To date, Nelly has sold over 21 million albums in the US and 40 million worldwide.
When did Nelly go diamond?
In 2016, when Nelly's album "Country Grammar" sold over 10 million copies.
How old is Nelly now?
As of 2023, Nelly is currently 48 years old.
Final Thoughts
According to Billboard, Nelly ranked as the third most popular artist of the 2000s decade. He is not just a rapper; he's a big star who's made a huge impact on the music world. Nelly net worth is truly the result of his success.